The Midlands will come together at MIPIM to showcase £14bn of investment opportunities
The Midlands region will come together under one roof to showcase £14 billion worth of investment opportunities at MIPIM 2017.
A Midlands-wide delegation – featuring Team Lincolnshire among the ten Local Enterprise Partnership (LEP) areas and 49 private and public sector partners – will exhibit together for the first time at the global property and real estate show MIPIM in Cannes from 14th to 17th March.
Working collaboratively in a dedicated pavilion, the Midlands Engine delegation is the largest of its kind to represent the UK at this year's event. The region will showcase more than £14 billion worth of projects and investment sites to the annual exhibition's 23,000 attendees – from potential investors and developers to property agents and the media.
Themes will range from the opportunities surrounding the Midlands connectivity offer – including the new High Speed 2 rail network – to the region's Enterprise Zones, housing and commercial schemes.
The inaugural 200m² Midlands UK pavilion will contain an event space featuring a programme of up to 50 presentations, panel discussions and receptions and a networking area, plus separate sections for each destination partner.
Sir John Peace, Chairman of the Midlands Engine, said: "The Midlands is coming together on an unprecedented scale at MIPIM to attract even more investment from around the world. The Midlands Engine is working hard to accelerate growth across the whole region and Local Authorities, LEPs and businesses are all collaborating to bring this ambition to fruition.
"MIPIM is always a success for our region and this year we have more exciting investment opportunities than ever before. For the first time, a brand new Midlands Pavilion will showcase the wide range of investment opportunities across the region, demonstrating to investors around the world that the Midlands is open for business and can offer a global proposition."
The region's presence is being coordinated by inward investment agency Marketing Birmingham, together with the Department for International Trade (DIT) and partners including transport hubs Birmingham Airport and East Midlands Airport, automotive giant Jaguar Land Rover and the Midlands Enterprise Universities group.
Ruth Carver, Director of the Greater Lincolnshire Local Enterprise Partnership, said: "MIPIM enables us to show the world Lincolnshire's great potential. This year, we will have three main focus areas – Lincolnshire as a place to live, a place to stay and our food enterprise zones.
"MIPIM has always been an important event for Lincolnshire and one I feel we are capitalising on by forming one of our strongest teams yet and taking part in an important year when we take our place in the Midlands UK Pavilion. Our focus will be showcasing Greater Lincolnshire and promoting what our constantly evolving and innovative region has to offer.
"We feel that the Midlands UK Pavilion will present even more possibilities – as it will enable us to stand side by side with other regions in the East and West Midlands to compete on a global stage."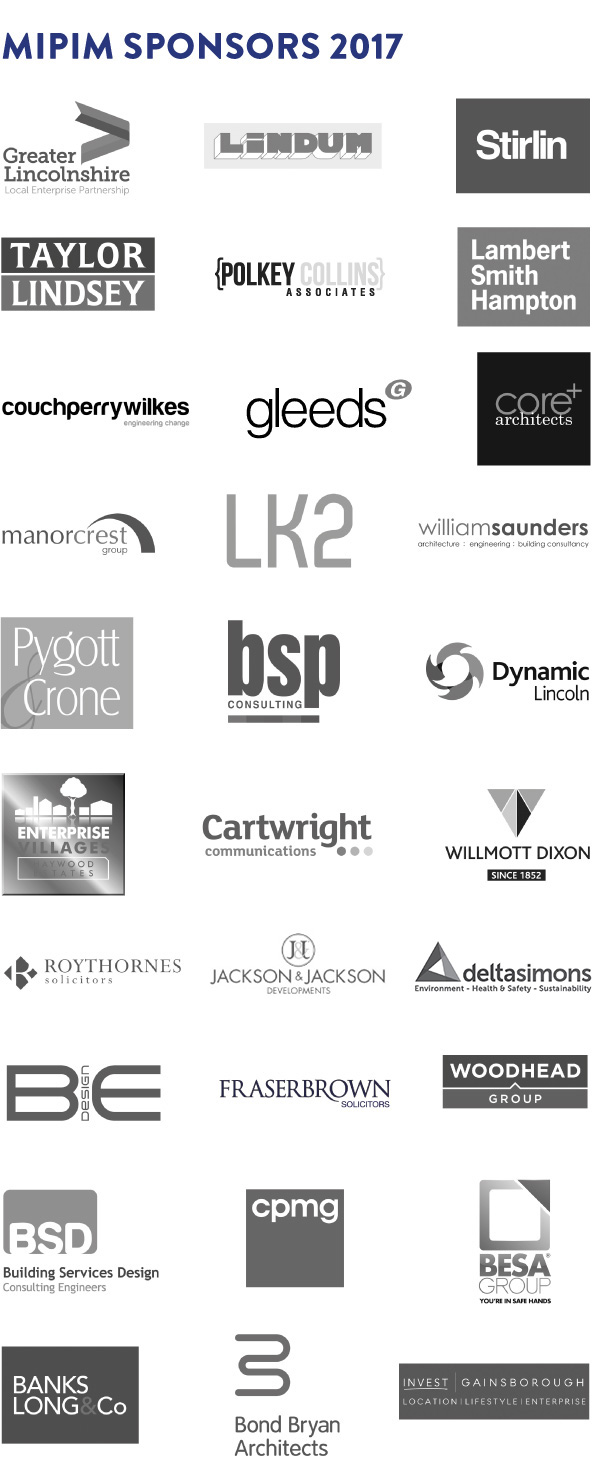 "The Midlands is coming together on an unprecedented scale at MIPIM"
Useful Links