Welcome from Sarah Louise Fairburn
An introduction to the scale of the sector and opportunity within the UK Food Valley, by Greater Lincolnshire LEP Deputy Chair, Chair of the Food Board and CEO and Owner at Imp & Maker, Sarah Louise Fairburn.
Hello! You've arrived at the website of UK Food Valley, an ambitious project which aims to put Greater Lincolnshire at the heart of a global top 10 food production cluster.
Here in Lincolnshire we have an international reputation for growing and processing high-quality food, and we're home to one of the largest concentrations of agriculture, food manufacturing, storage and distribution in Europe, with a strong focus on technology and innovation. 
Our UK Food Valley programme brings together the food industry, food supply chain, technology suppliers, government and academia to position our food cluster as a world-class investment location.
The facts and figures tell their own story: Greater Lincolnshire grows 30% of the nation's vegetables and produces 18% of the poultry, and our total agricultural output in 2019 topped £2bn –12% of England's total. 
Our strengths in farming are mirrored by our food processing sector: we have the UK's largest fish processing cluster, we're at the centre of the UK's fresh produce industry, and we're home to major arable, poultry and meat processors across our area, making Greater Lincolnshire strategically important to the UK food supply.  
Greater Lincolnshire has embraced the trend for convenience prepared food and is home to large businesses such as Gousto which are at the forefront of a revolution in how people buy and consume food.
Around 18% of our workforce is employed in agriculture, food processing, food wholesaling and distribution, a concentration five times higher than the UK average. Spalding alone dispatches over 1,200 lorryloads of food into the supply chain each day!
The last five years have seen significant investment in agri-food R&D and innovation infrastructure in Greater Lincolnshire with the creation of the Lincoln Institute for Agri-Food Technology (LIAT), the growth of the National Centre for Food Manufacturing (NCFM), the development of an Institute of Technology (IoT) focused on higher level agri-food skills, and the development of Bishop Burton's Riseholme Showground campus.
Our food industry is made up of over 6,000 companies, from SMEs to some of the world's largest food businesses. While agriculture is dominated by SMEs, the rest of the food chain has a diverse mix from start-ups and specialist micro producers to multi-nationals with thousands of employees. We have over 70 large food producers, and now over half of them are part of large international companies.
The Greater Lincolnshire agri-food sector is large, growing and nationally significant. It is dynamic and knowledge led with a strong record of investment in innovation and skills.
We look forward to working with you to help grow and develop our world class food industry, so please contact the team for more information.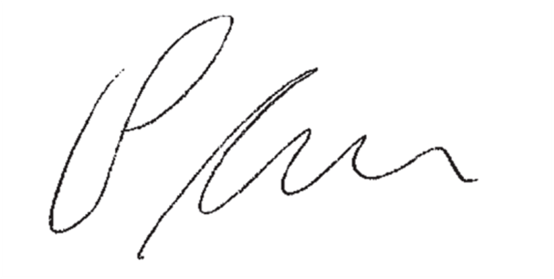 Sarah Louise Fairburn