From Agriculture to Zoo Management: New Learning Opportunities Benefit Over 3,000 Students
Funding
Case Study
Blogs
Over 3,000 students and 300 apprentices are benefitting from enhanced learning facilities and opportunities at Riseholme College's Showground Campus thanks to over £7 million in funding from the Greater Lincolnshire LEP's Growth Deal allocation.
Opportunities to study a range of qualifications from agriculture to applied science complement the LEP's inception of the UK Food Valley, which will position Greater Lincolnshire's UK-leading food sector as a top 10 global food cluster.
The project, which was completed in 2016, facilitated the expansion of 1,836m² of new educational floorspace. Centres for food and agri-science, health and nutrition, animal behaviour, sports and health science and an all-weather multi-sport test track have created an exciting range of new learning experiences for people looking to study and work in Lincolnshire.
The college is proud to announce that 3,259 further education students have benefitted from the state-of the art facilities since the project was completed. Despite the difficulties presented by the Covid-19 pandemic, student numbers have continued to increase year on year since 2016. The investment has increased the college's capability to respond to the needs of local businesses while growing and sustaining land-based education across Greater Lincolnshire.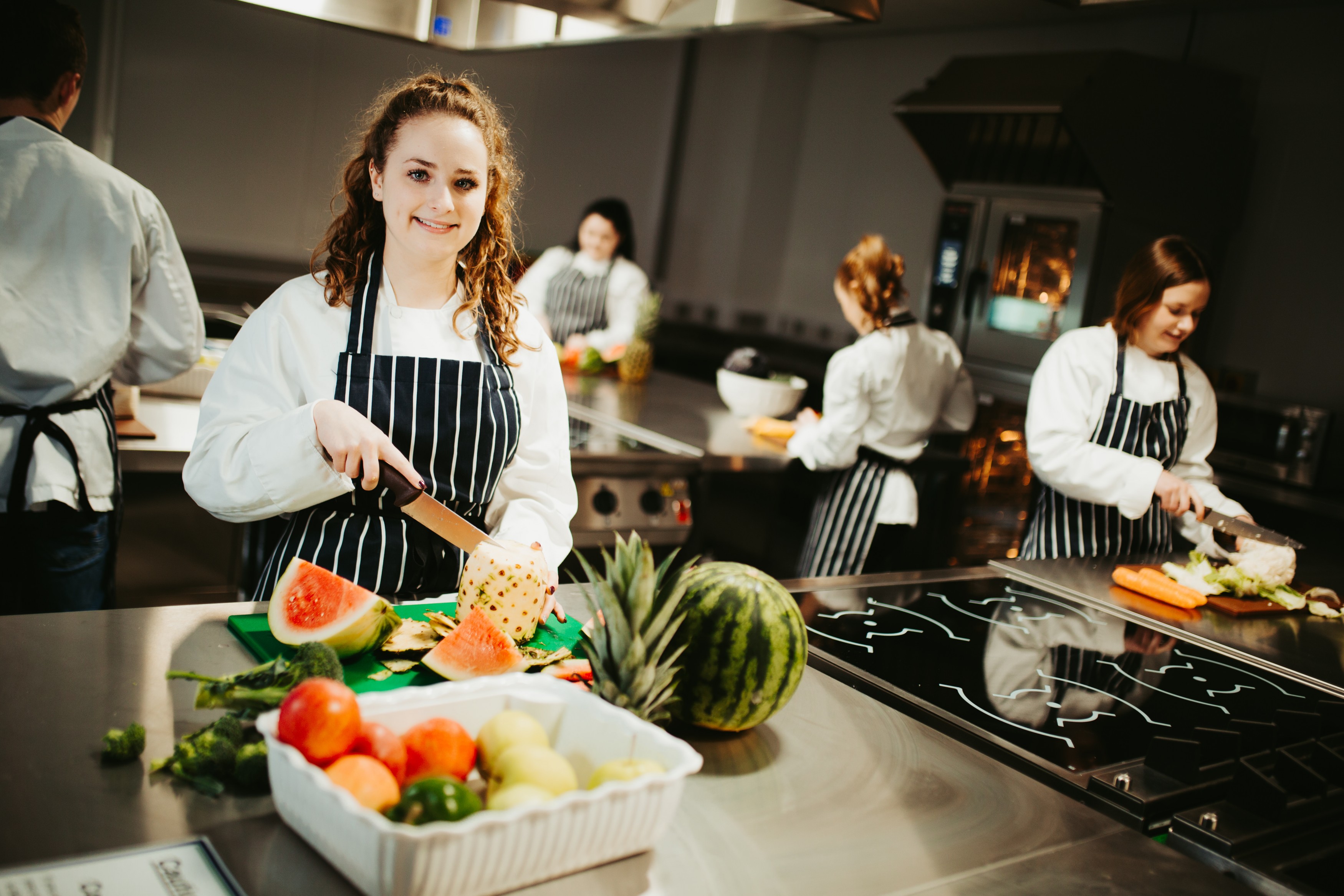 Agriculture student Eleanor Hopper is a fantastic example of the college's dedication to upskilling the local workforce. On completion of her BTEC Level 3 Agricultural Diploma, Eleanor opted to move straight into industry and is now a farm assistant at a farm in nearby Langworth. This role enables her to apply all the practical and theoretical knowledge acquired during her course, including crop production, livestock husbandry and machinery operations. Through her broad experience across countryside management, arable and livestock, Eleanor is making a worthwhile and valuable contribution to her employer and the wider region.
Similarly, Animal Management student Sam Sherriff has benefited from the enhanced animal behaviour facilities throughout his studies for a BTEC Level 3 Extended Diploma. Showing an aptitude for laboratory-based work and skill and diligence with practical work, Sam was awarded Silver in the Pearson's BTEC Land-based Learner of the Year Awards 2021. Rather than moving into employment following graduation, Sam has progressed to develop higher-level skills with a degree in Zoo Management, which will significantly improve his employability and ability to contribute to the region's economy.
Chief Executive and Principal Bill Meredith commented: "Being able to provide over 3,000 students with access to the college's outstanding provision thanks to this investment is a fantastic achievement.
"An inspiring and engaging learning environment in combination with our specialist technical education, specifically designed to prepare students for industry, is paying dividends with our student achievement rates more than 6.5% higher than the national average."
The investment in the campus has been a launch pad for the further development of the college through funding, investment in the campus' facilities and new industry relationships.
In 2020, Riseholme became part of the first wave of Institutes of Technology and is the regional hub for precision agriculture and agri-food technologies. A £1.2m investment in the Centre for Agri-Food Technology delivers higher-level technical skills to improve productivity, reduce skills gaps and support growth within the agriculture sector. This status further reinforces the college's commitment to ensuring that the county remains at the forefront in the development of new skills and innovative technologies in the agri-food sector and its associated industries, such as the LEP's UK Food Valley initiative.
An exciting relationship that has been made possible thanks to the new facilities is a partnership with Lincoln City Academy. The club's Shadow Academy, which has been based at Riseholme since 2019, gives promising Level 3 Sport students the foundation for greater education opportunities. The aim is to support careers in professional football on and off the field and provide progression opportunities for aspiring young footballers. In 2021 this partnership was grown further through a higher-level HNC study agreement, meaning players can gain qualifications that could open a wealth of career opportunities.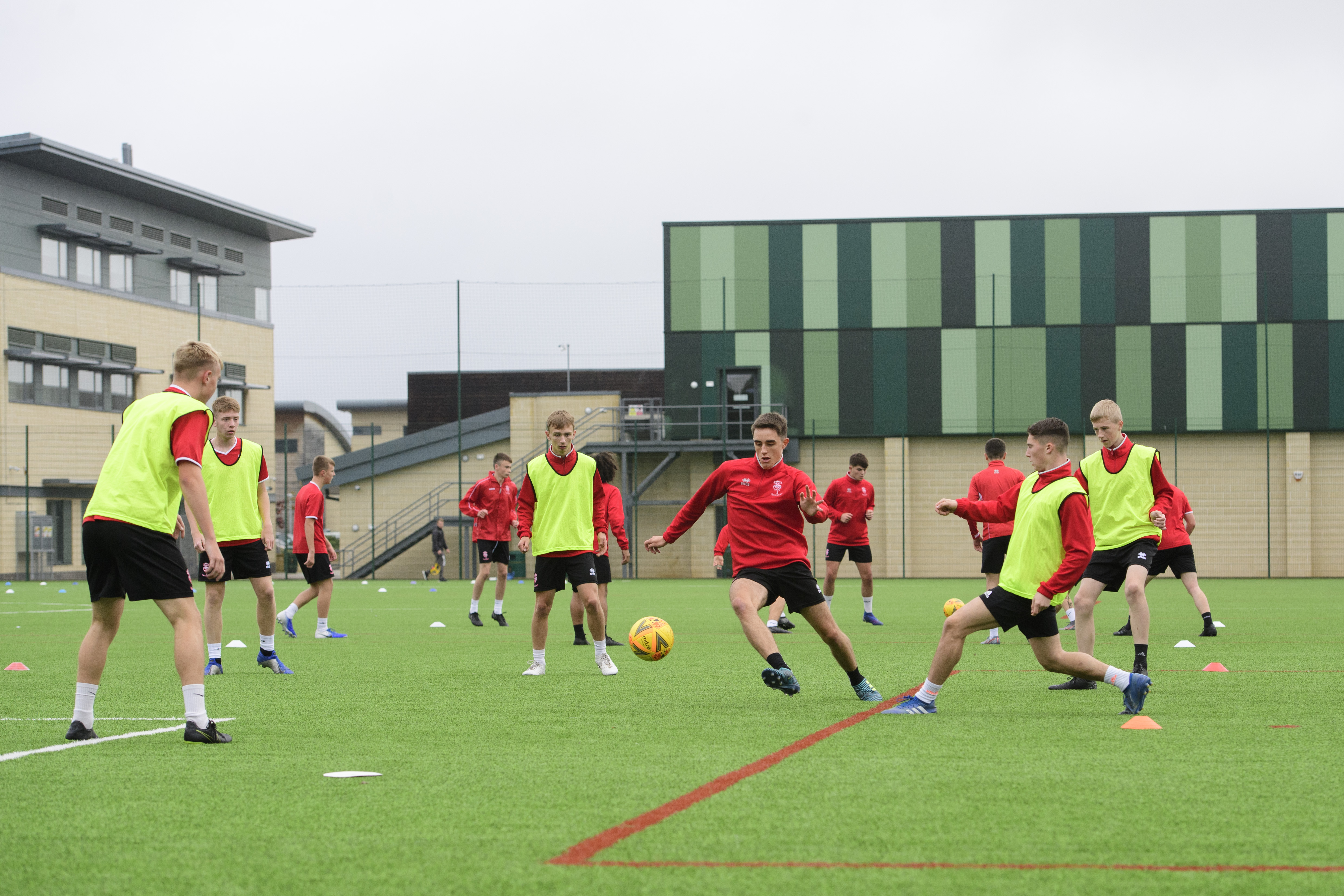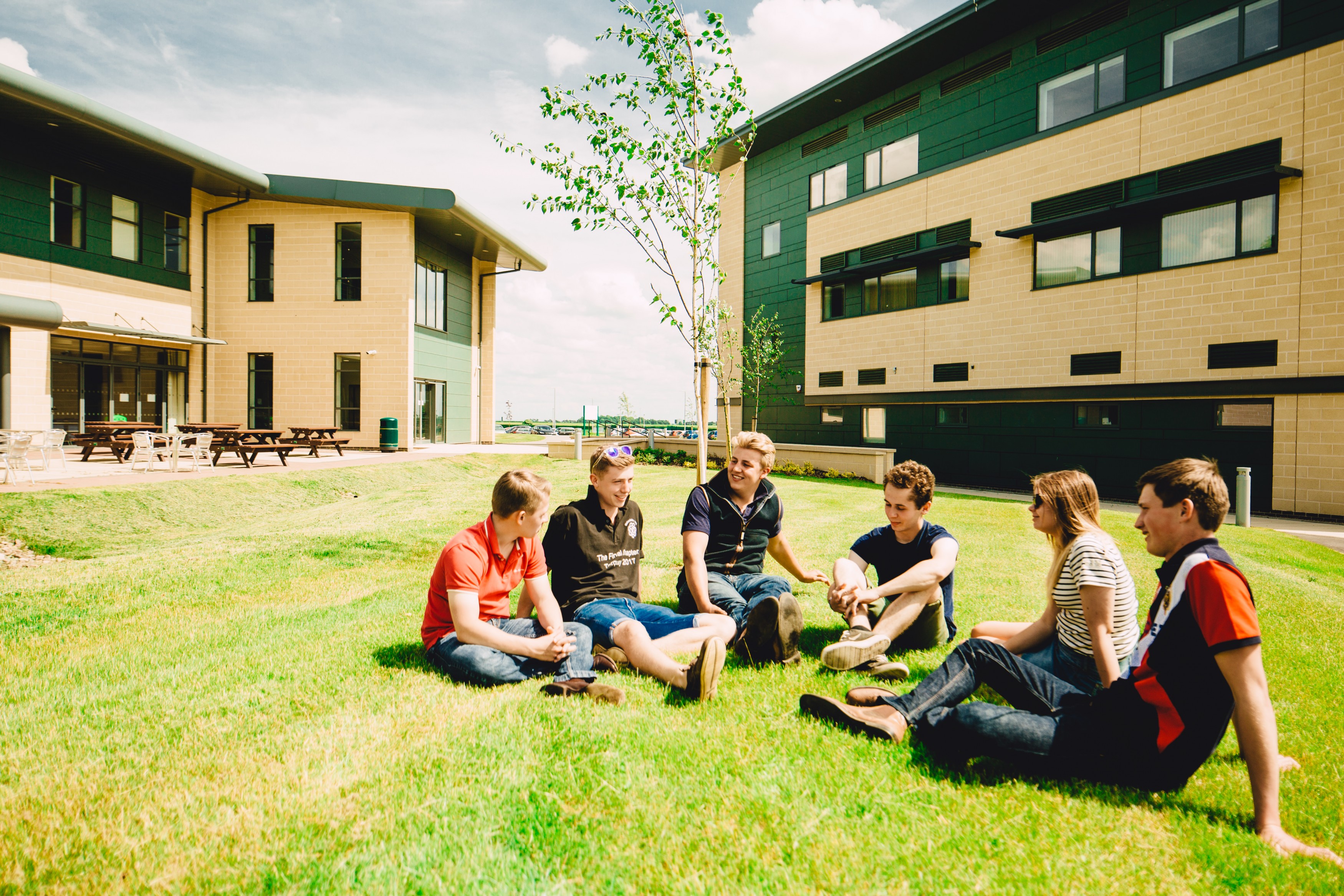 A new residential block was also completed in 2021 with a total of 39 modern, en suite accommodation rooms available to support students from outside the region access the exceptional facilities and high-quality education at Riseholme. This creates opportunities for individuals across the UK to move to the region, further bolstering the skills and capability of our future workforce.
Assistant Principal for Business Development Andy Black said: "Since the completion of building work in 2016, the college has gone from strength to strength delivering on our promise to contribute to the upskilling and preparation the next generation of workforce for Greater Lincolnshire.
"It has had such a positive impact on our reputation to attract students and enable us to foster new links and partnerships with industry across the region, and we are proud to have both safeguarded and created several jobs despite the difficulties presented by Covid-19.
"We remain committed to harnessing potential to ensure our students, local employers and the region are future-proofed to sustain and grow land-based education in Greater Lincolnshire."
For more information about the Greater Lincolnshire LEP's Growth Deal projects, click here. To find out more about Riseholme College and the range of further education courses on offer, visit the website here.