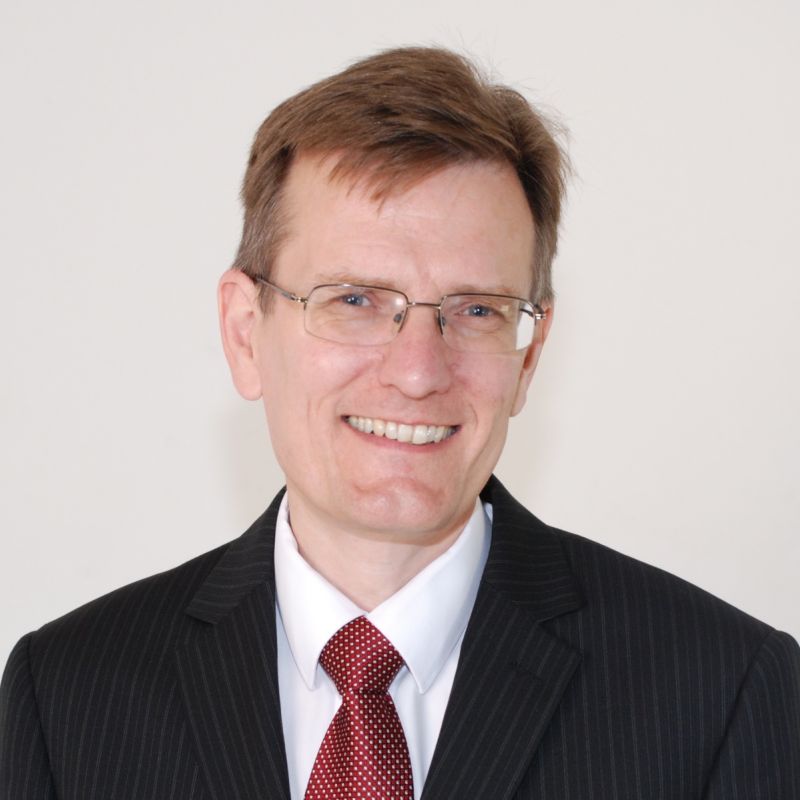 Professor Andrew Hunter (Chair)
Deputy Vice Chancellor for Research and Innovation, University of Lincoln
Professor Andrew Hunter is Deputy Vice Chancellor for Research and Innovation at the University of Lincoln. He holds a Bachelor of Science degree in Mathematics and Computing and a PhD in Computer Graphics, both from the University of Bath. Andrew worked for several years in the software industry before returning to academia, teaching Computer Science at Sunderland and Durham Universities. He joined the University of Lincoln in 2004, holding roles as Head of Department of Computing, Dean of Research, and Pro Vice Chancellor and Head of the College of Science. As Head of the College of Science he set up several new academic schools, including the School of Life Sciences, School of Pharmacy, School of Chemistry, School of Mathematics and Physics, and School of Geography. As Deputy Vice Chancellor he has overseen the establishment of the Medical School, and the growth of the University's research profile, research income and industrial engagement – regionally, nationally and internationally. Professor Hunter's personal academic specialism is in computer vision and artificial intelligence, including neural networks and medical imaging. He has published over 100 academic papers, and has developed freeware and commercial artificial intelligence software packages.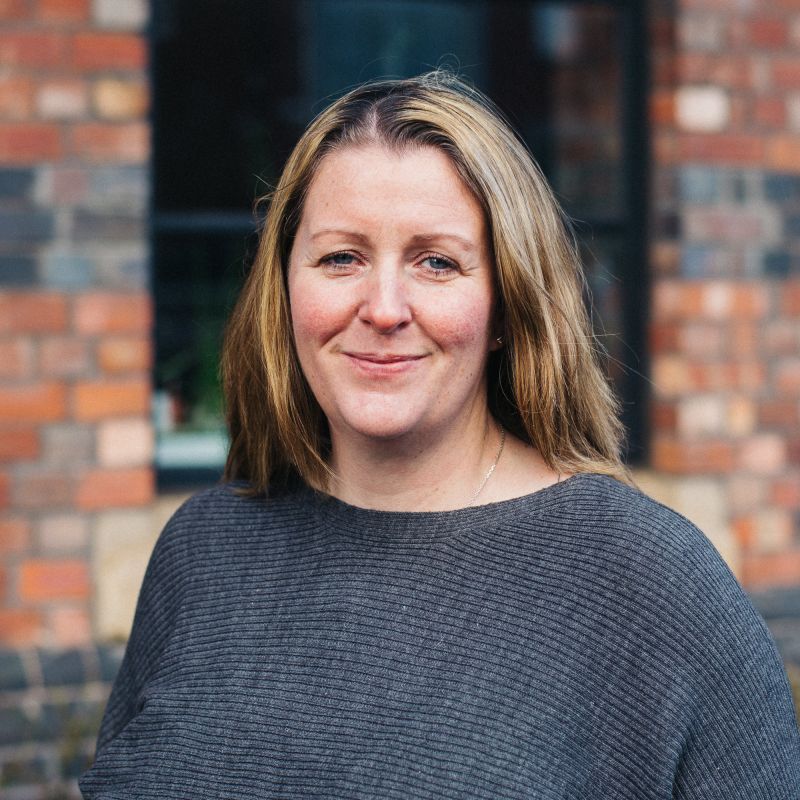 Vicky Addison
Head of Business Incubation, Innovation & Growth, University of Lincoln
Vicky manages the University's award winning business incubation and innovation centres, which have supported over 350 new businesses start and grow. She is responsible for leading the delivery of the business incubation and growth programme which aims to drive business start-up and innovation through Sparkhouse, the Think Tank and the Lincoln Science & Innovation Park.
Vicky has driven forward the development of a strategic plan that has continued to develop the centres reputation for outstanding business support, to include developing a range of student and graduate entrepreneurship support programmes enabling students to explore self-employment as a career option.
Leading on the Productivity Programme for the Greater Lincolnshire area Vicky has helped implement the Innovation Council which aims to celebrate, inspire and grow SMEs throughout the area.
Prior to working at the University, Vicky managed three Business Centres on behalf of Lincolnshire County Council and was key to the introduction of incubation facilities within these centres. Her main focus was to introduce added value to the centres, through working with key partners to develop business support services.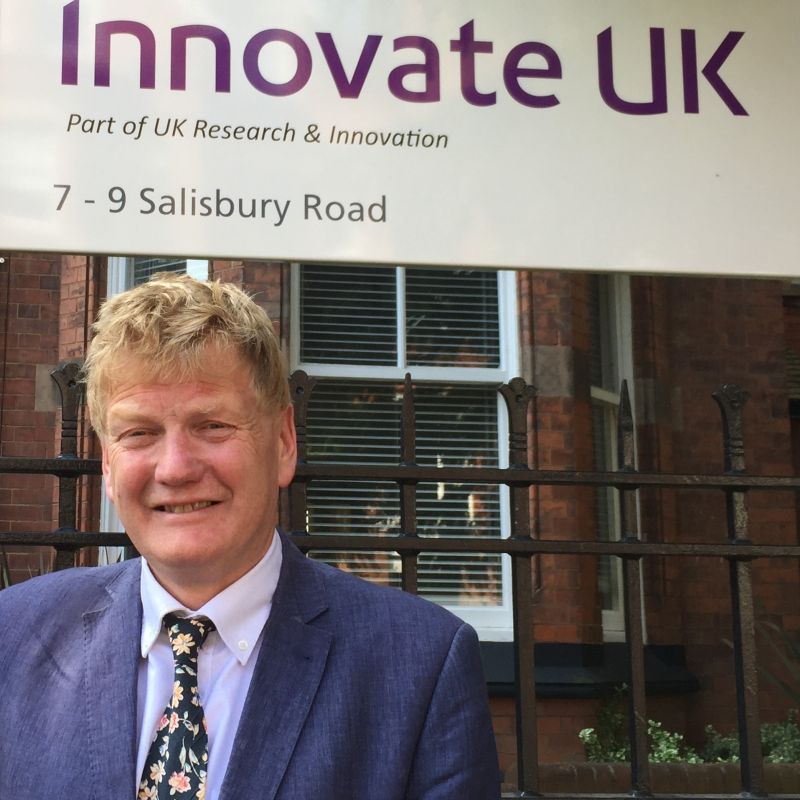 Julian Bowrey
Regional Manager East & South East Midland, Innovate UK
Julian is the Innovate UK Regional Manager for the East & SE Midlands. Before joining the national innovation agency in 2017 Julian spent 15 years as a Civil Servant managing digital transformation programmes and developing regional policy. He has also worked in local government in a variety of corporate planning and community development roles.
Julian volunteers as a school Enterprise Advisor and is a Fellow of the Royal Society of Arts.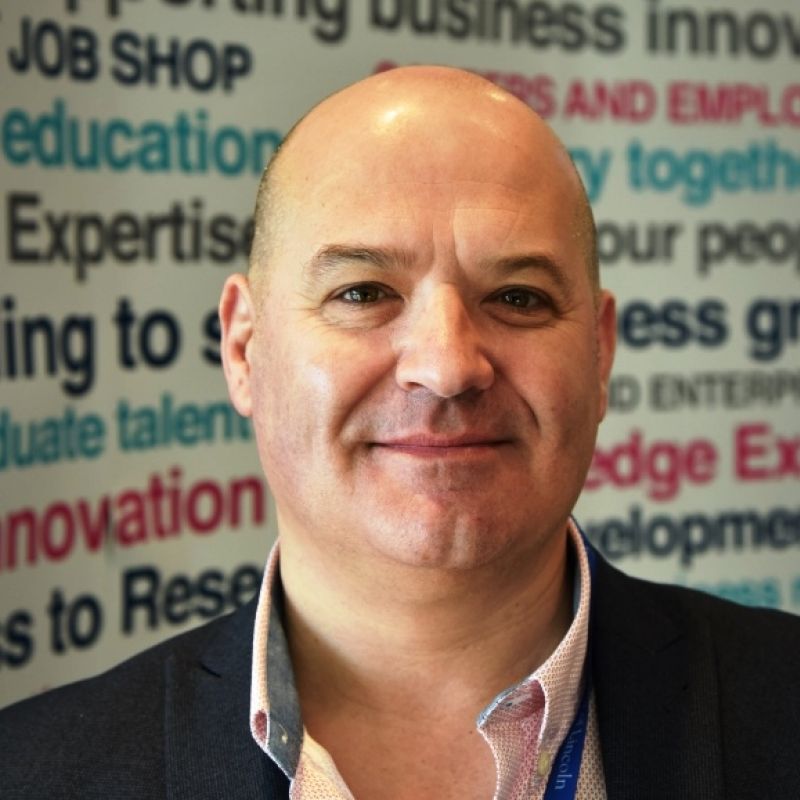 Tony Burnell
CEO, Metis Aerospace Ltd. Chair of the Aerospace, Defence and Security (ADS) Trade Associations Drone Platform
Tony originates from a family with many generations in farming. He studied an HND Agricultural Mechanisation at Lackam College of Agriculture and remained in farming until the age of 24.
Joining the RAF in 1990, Tony became a mission system operator/manager flying on a wide range of aircraft while specialising on both Nimrod surveillance platforms. Later in his RAF career he became a flight test and evaluation specialist working closely with MOD and industry in cutting-edge developments. Tony also gained the RAF's Aerosystems Qualification and achieved an MSc in Aerospace Systems Engineering.
In 2012 Tony retired from the RAF and founded Metis Aerospace Ltd offering specialist technical support and developing sensor systems and UAV platforms pulling through emerging and innovative technologies. METIS having recently been noted as one of the UK's fastest growing defence companies delivers products and services to several high-profile government and military organisations and major clients. In 2020 METIS won the Lincolnshire Technology & Innovation Small Business of the Year Award and was Highly commended Entrepreneur of the Year.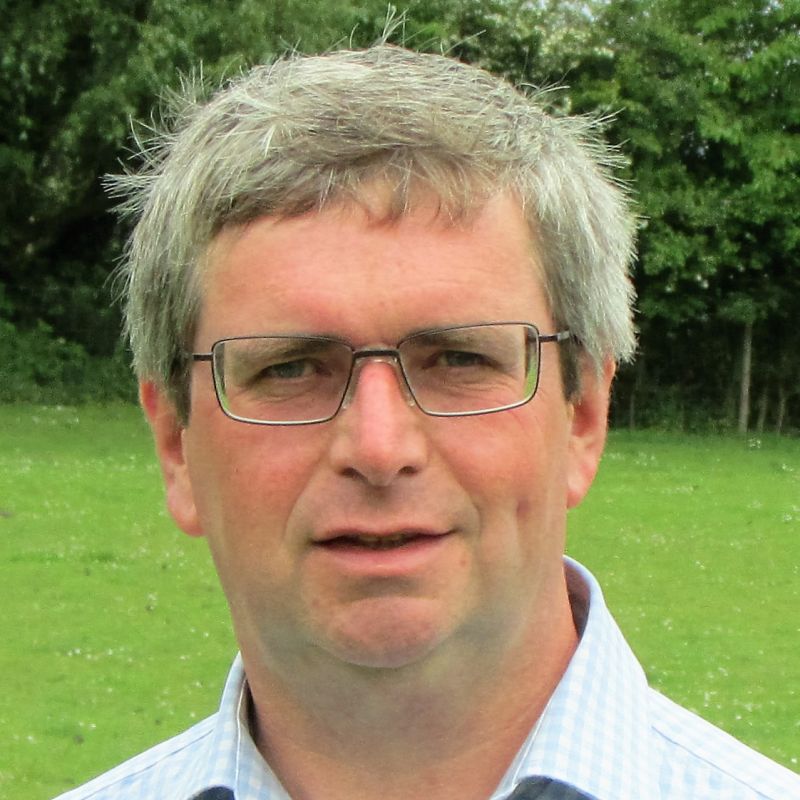 Martin Collison
Director of Collison & Associates Limited and AgriFood Advisor to the Greater Lincolnshire LEP
Martin Collison is a director of agricultural consultants Collison & Associates and advises the Greater Lincolnshire LEP on agriculture and rural and environmental issues. He founded Collison and Associates in 2002, having been a consultant since 2000. He specialises in developing strategies, projects and programmes to deliver change in rural areas. He is a member of the East of England Food and Agriculture Board, Norfolk Rural Development Strategy delivery group and the CLA's Agriculture and Land Use Committee.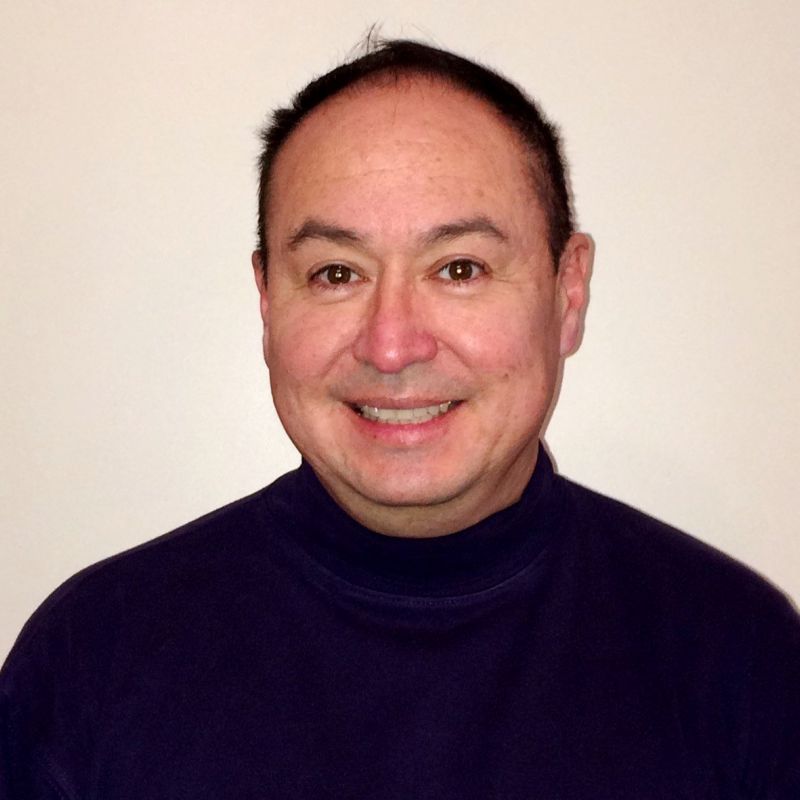 Eric Hilton​
CEO - Nutrapharma Ltd
Eric has more than 20 years' experience in the pharmaceutical and healthcare industry specialising in sales and marketing, business development and growth strategies. He is currently the CEO and founder of Nutrapharma Limited, an innovation, research and supply company based in Lincoln, and he is also consulting at Parkacre to assist growth in a senior director role. He has a BSc in Chemistry and Biology, a DPhil in Pharmacokinetics in Nutrition, and is a visiting scholar and guest lecturer in Medicinal Chemistry at Nottingham Trent University.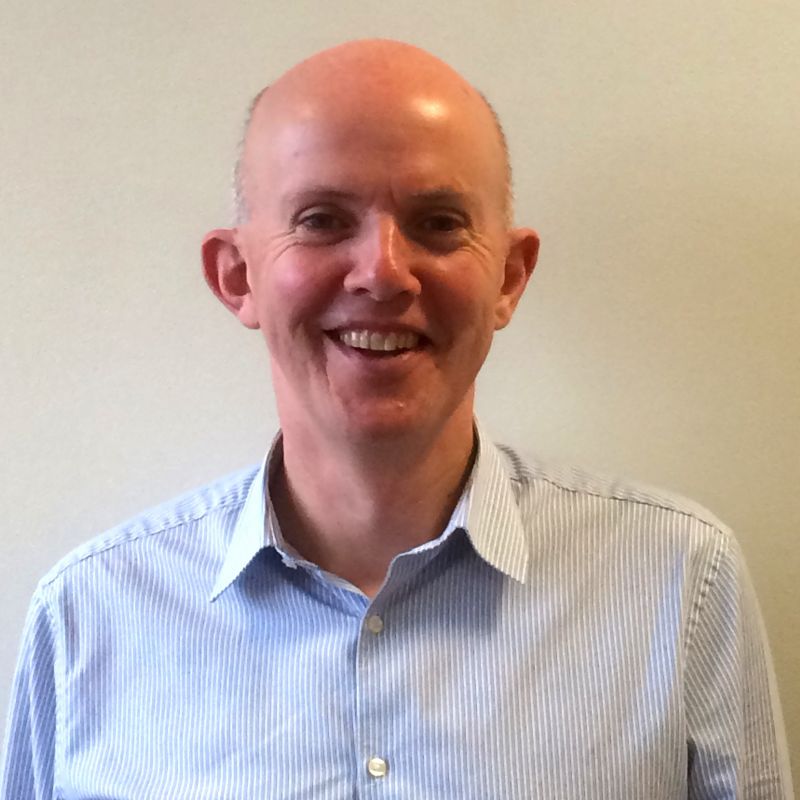 Pete Holmes
Assistant Director - Area Lead for Greater Lincolnshire, Cities and Local Growth Unit, Gov UK
Pete is an Assistant Director in the Cities and Local Growth Unit at the Department of Business, Energy and Industrial Strategy in the East Midlands and South East Midlands. He is the Area Lead for Greater Lincolnshire and Local Economies issues. Prior to working in BEIS he held a number of senior positions in the Department for the Environment, the Department for Transport and Government Office for the East Midlands.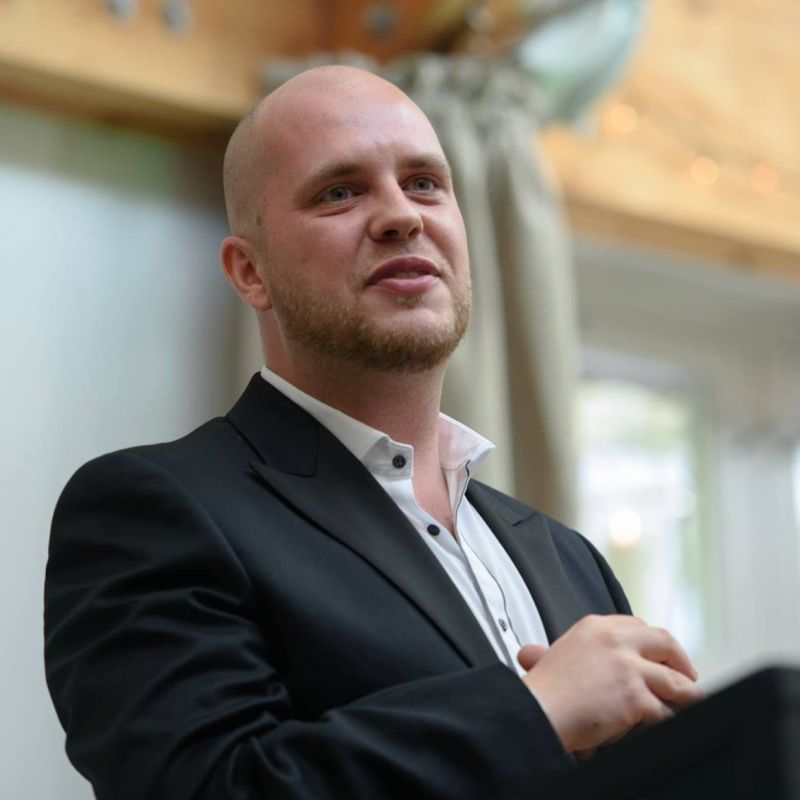 Daniel Ionescu
Managing Director, Stonebow Media, The Lincolnite & Lincolnshire Reporter
The breakthrough digital publishing company behind the most popular news websites in the county, including The Lincolnite, Lincolnshire Reporter and Lincolnshire Business, Daniel's company also organises key events in the county, including the Lincolnshire Business Expo, the Lincolnshire Digital Awards and the Tech and Digital Expo. Daniel's background is in journalism and he has a passion for technology, having previously written for IDG Communications publications.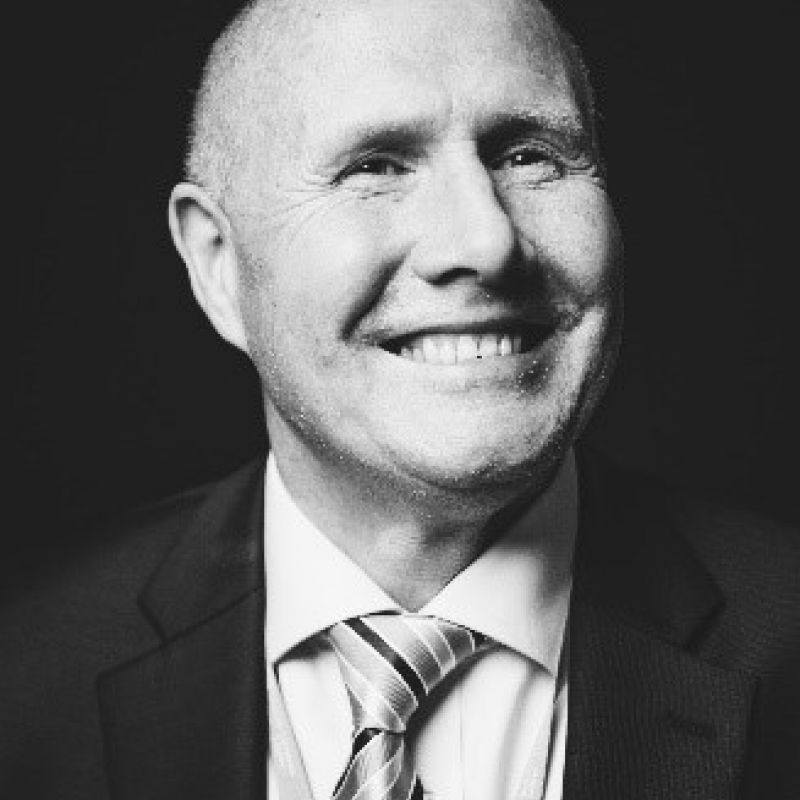 Mick Lochran
Principal North Lindsey College and Deputy CEO to DN Colleges Group
After a career as an engineer in the manufacturing sector, Mick moved into the Further Education sector where he has held several senior roles across three colleges and now holds the role as Chief Executive Officer at the DN Colleges Group.
Throughout his time in education and training, MIck has continued to be a passionate advocate for employers, students, and the power of education in transforming communities. Mick has an MBA (Dist) from the University of Hull, has recently completed an Executive Leadership programme at the Saïd Business School at Oxford University and aspires to be an innovative and entrepreneurial leader who has a track record of developing mutually beneficial partnerships.
Dr Stephanie Maloney
Head of Research & Industrial Partnerships and Assistant Director, University of Lincoln
Dr Stephanie Maloney is Director of Research and Enterprise at the University of Lincoln and supports the institution in establishing a research and enterprise culture. Stephanie leads a department responsible for research grant support; consultancy and educational contracts, business start-up & growth; IP commercialisation; funding partnerships; research environment; ethics, governance & integrity; research data & systems; knowledge exchange and support for regional businesses. Having worked at the University of Lincoln since 2013 Stephanie was previously Assistant Director (Research & Enterprise) and Head of Research & Industrial Partnerships, leading a team which blends a traditional research office and technology transfer function in developing the University's research environment and income portfolio, in line with University strategy.
Prior to joining the University of Lincoln, Stephanie worked at the University of Birmingham and was responsible for facilitating projects between the University and industry, especially with public funding. Stephanie holds a PhD in Oncology from the Cancer Research UK Centre at the University of Birmingham where she further undertook independent research in the field of Angiogenesis investigating the anti-tumour activity of novel anti-angiogenic agents in cancer therapy.
External to the University, Stephanie is member of UKRI's Research Organisation Consultation Group advising UKRI on all aspects of research policy, process and procedure from the research organisation perspective. Stephanie is a member of the Ceres Agri-tech Investment committee alongside regional groups and boards such as South Lincolnshire Food Enterprise Zone, Greater Lincolnshire LEP strategy group, GLLEP Innovation Council, Lincoln Science & Innovation Park steering group and works with Midlands Enterprise Universities. Stephanie was previously Director of Stakeholder Engagement for the Association of Research Managers and Administrators (ARMA).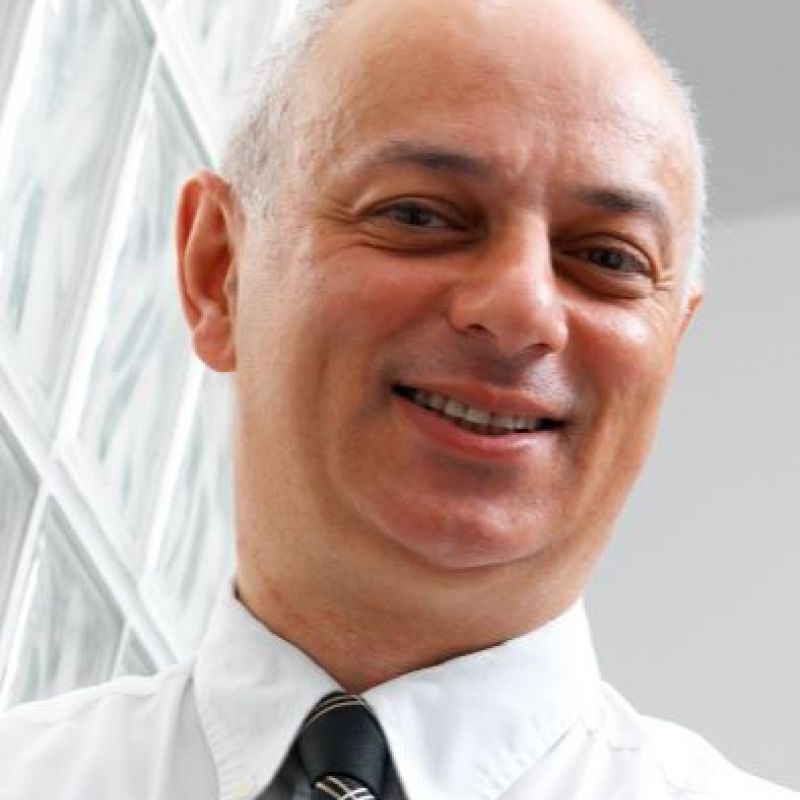 David Marlow
CEO, Third Life Economics
David is a visionary chief executive and development economist who has worked in the public sector for over 25 years - eight of them as Chief Executive of a large metropolitan council and then of a Regional Development Agency. An expert in place-based leadership, he established Third Life Economics in 2008. In recent years he has focused on local sustainable and inclusive growth, devolution, anchor institution collaboration, and post-crisis turnaround and recovery planning .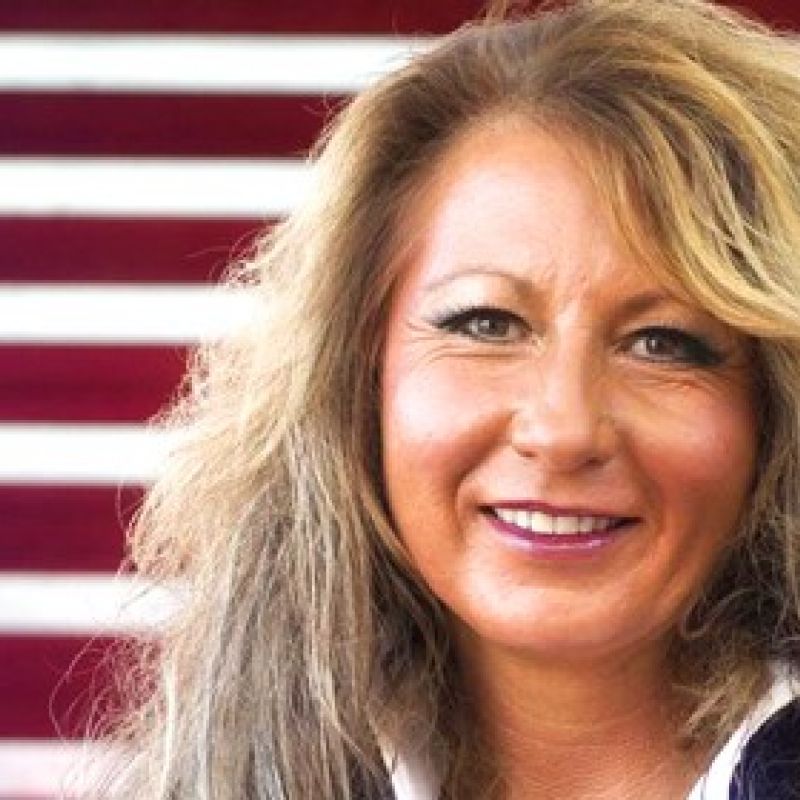 Angela Maxwell
Acuwomen
Angela Maxwell OBE is a businesswoman whose contribution to commerce and enterprise support has seen her develop a stellar reputation, serve on a host of non-executive boards and receive numerous awards and recognitions. Angela now transfers her entrepreneurial vision, sales and marketing capabilities and organisational experience to achieve the same results for other start-up businesses, SMEs and their stakeholders with her company Acuwomen.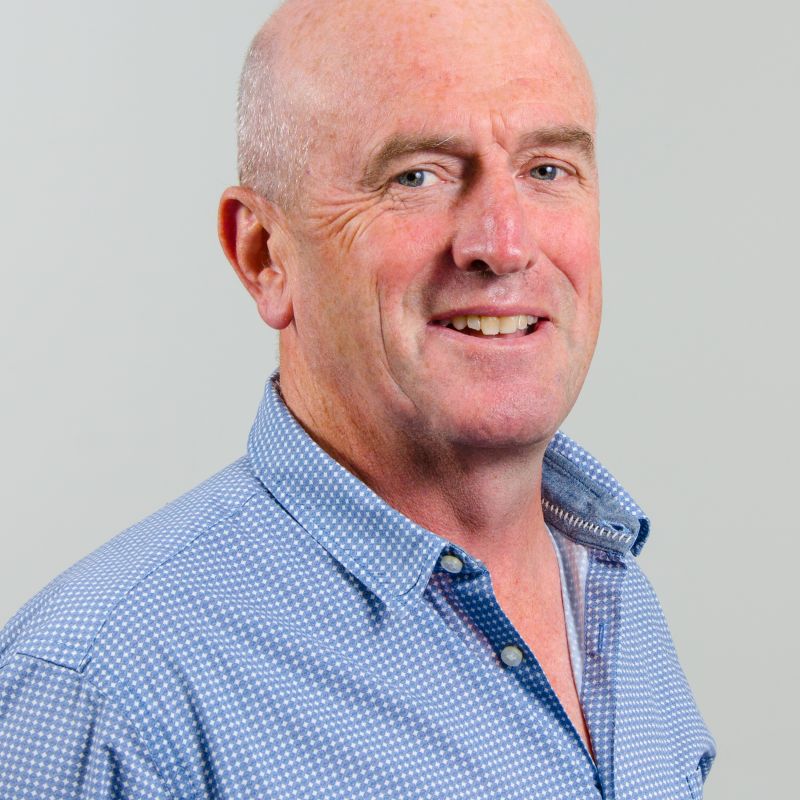 Harry Norman
Managing Director, OAL
In 1993 Harry founded OAL, a technology company that helps food manufacturers automate. Under his leadership, OAL has grown from a start-up to an established, award-winning company completing projects all over the world. His vision and drive have led to the development of innovative solutions and the acquisition of successful technologies to solve food manufacturing challenges and support industry growth. His latest invention is the patented APRIL Robotics system, the world's first commercially operating robotic food processing solution developed with the University of Lincoln and part-funded by Innovate UK.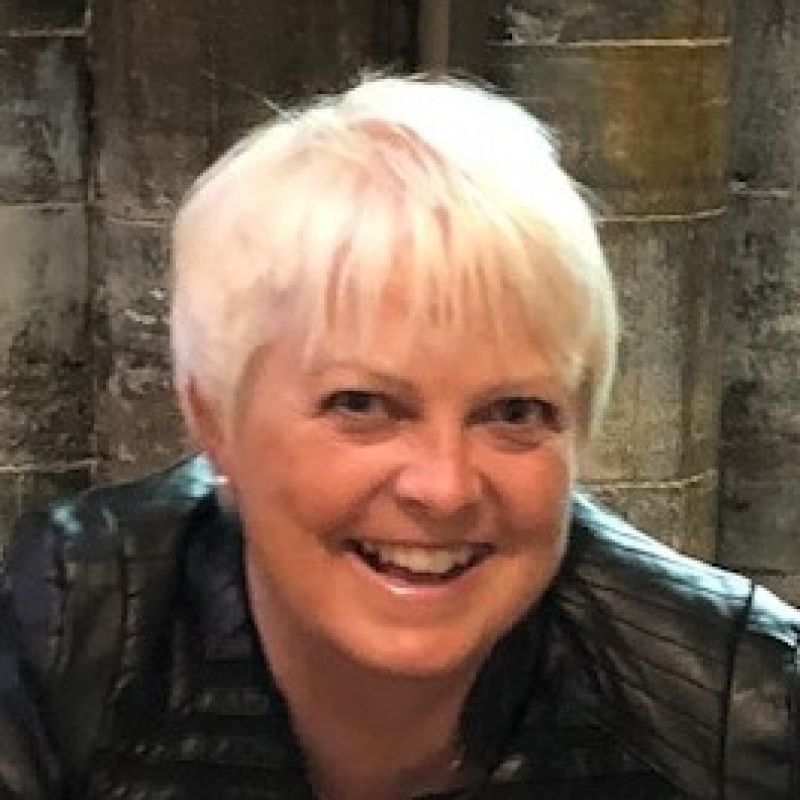 Kate Pym
Managing Director, Pym's Consultancy Ltd / Commercial Director, Transdermal Alert
Kate has over 20 years' experience of working in Health and Social Care market access for companies with a focus on innovative products and services. She has worked across the NHS, public, private and third sectors to produce patient-centred, high quality, outcome-based services and facilitate the market entry and growth of new products. With wide ranging experience covering; product launches; successful bid writing; designing, selling and mobilisation of new integrated services, Kate has a clear focus on outcomes and what is required to demonstrate them, with a view to extension and expansion of constructive innovation.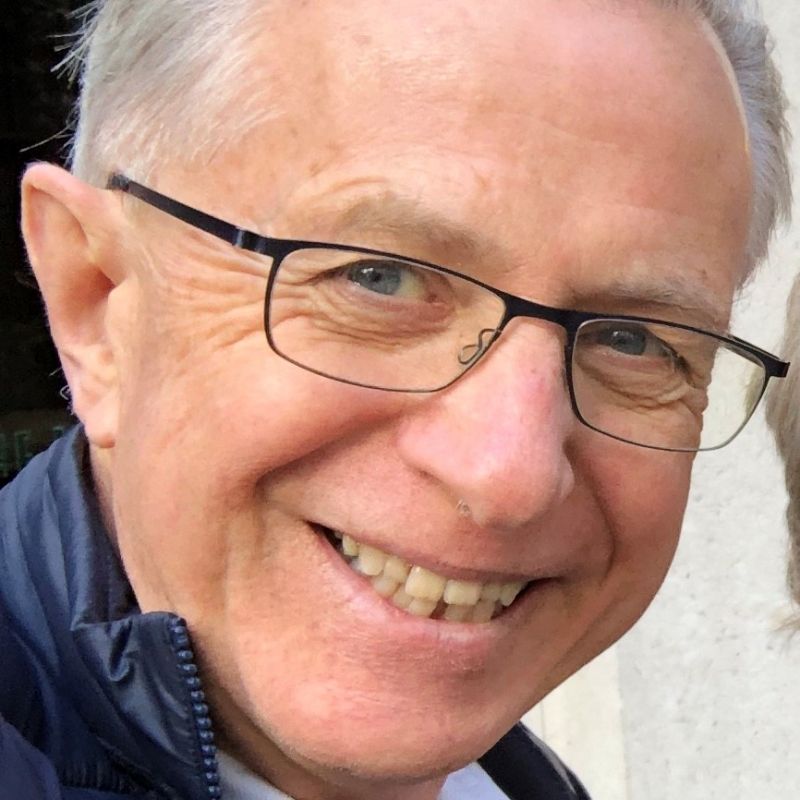 Stephan Savage
Solicitor- non practicing, Partner in JAND Property LLP, Angel Investor, Vice Chair Humber LEP (South Bank Rep.)
Stephen is a solicitor (now non practicing) and has more than 30 years' experience in corporate commercial and commercial property matters. He has been Senior Partner of one of the region's main commercial law firms. He has acted as CEO/Clerk /Chair to various charities and not for profit organisations and is currently Deputy Chair of the Humber LEP and Chair of its Employment and Skills Board.
Stephen has substantial negotiating and drafting experience in relation to all corporate matters particularly mergers and acquisitions, commercial matters and special project work, with an emphasis on complex developments and financing. He has led international multi-disciplined and multi-jurisdictional teams in relation to property financing up to $1bn.
Stephen is an entrepreneur having developed and sold a number of businesses in various fields and is currently an angel investor in the bio tech field. He has a particular interest in Renewable Energy, battery technology and sustainable buildings having been a director of the company that developed the UK's greenest office building (2008-2016). Stephen is a Fellow of Nottingham University Business School.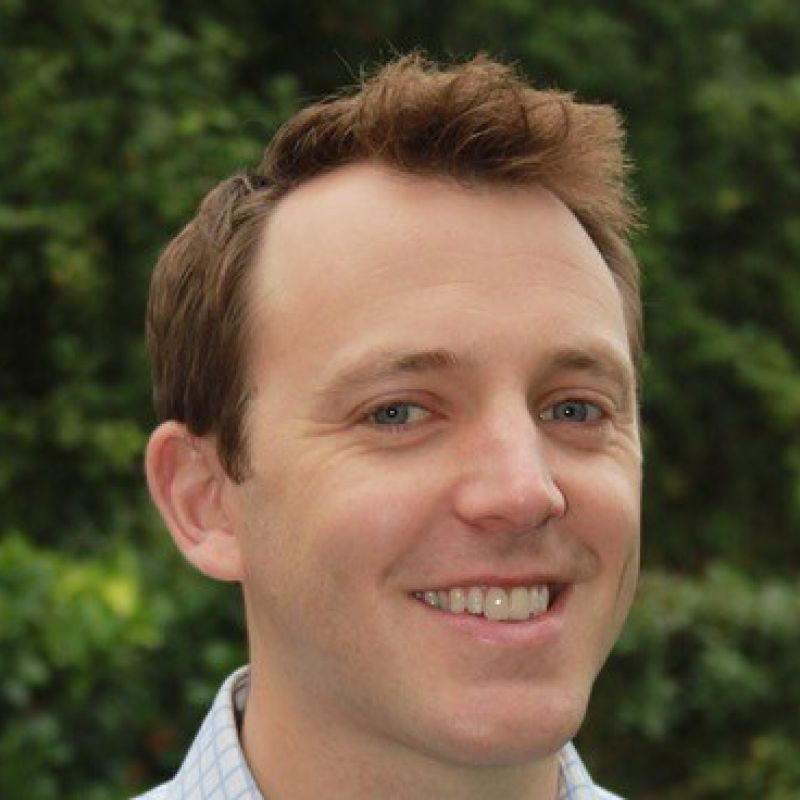 Alex Wright
Co-founder and Managing Director, Knapton Wright (Creative Marketing Agency)
After three years in the marketing communications team at the University of Westminster, Alex Wright went to work for Facebook in its new UK office – its first outside of the US. He stayed there for a further three years, working with a wide range of clients including Samsung, Honda and Heineken in the Facebook Marketing Solutions team. After leaving Facebook Alex worked for TBG Digital before setting up Knapton Wright, a Lincolnshire social media marketing agency, with Louise Knapton.